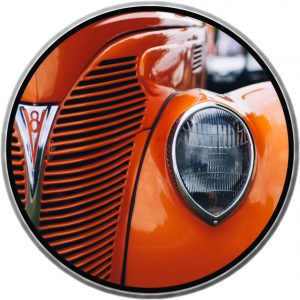 AUTO/TRUCK/MOTORCYCLES
Interior
Want to customize your leather interior, but not sure what you want? Come in and we can help you with that design, build and customize the interior.
Loose Ends is a dealer for Katzkin Leather Interiors, Inc.; they have over 43 colors of leather available to choose from for replacing the leather covers already in your car.
Since 1983 Katzkin has become America's #1 manufacturer of quality automotive leather interiors. Come in and look at what they have or check out the Katzkin website! Once you've chosen the color, Loose Ends can order it for you.
We also have "covers" available that go over your current seat cover.
Loose Ends can match your current upholstery (fabric, vinyl or leather) as long as the supplier still has it in stock.
Door Panels
There are several different options when it comes to your door panel. We can also customize them to your likes so you have one-of-a-kind door panels!
Seat Heaters
Installation kits are available for MOST cars, trucks, SUVs and RVs.
The comfort and pleasure of heated seats is now available for most vehicles, and can easily be installed by Loose Ends.
Check Corporation seat heaters can be installed in almost any vehicle. The seat covers are easily removed and the heating elements are adhered to the seat base foam. The seat cover is then reinstalled according to the original factory design. The seat heaters do not change the appearance of the seat, but they do enhance the feel and comfort. Each seat heater system is individually fused and safely wired into the vehicle's electric system. A separate lighted switch is provided with each system.